Decentralization, in the context of education governance, refers to the devolution of decision-making power and administrative responsibilities from centralized authorities to local bodies, institutions, and communities.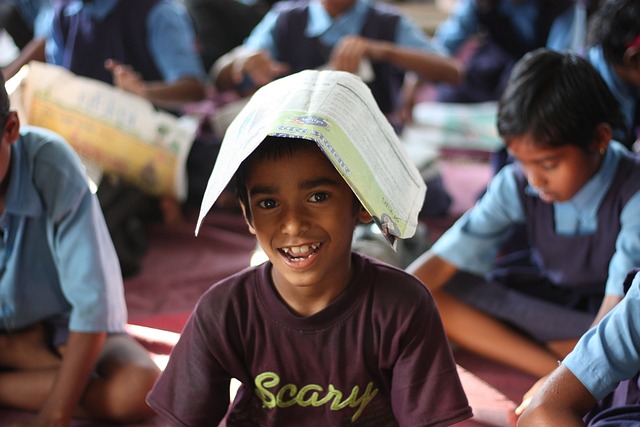 In the diverse landscape of India, the significance of education has long been recognized as a potent catalyst for individual empowerment, societal progress, and national development.
As the second-most populous country on the globe, with a burgeoning youth demographic, the quality and accessibility of education are critical determinants of its future trajectory.
At the heart of this discourse lies the concept of "Decentralization of Education Governance," a paradigm shift that holds the potential to reshape the educational landscape of the nation.
Decentralization, in the context of education governance, refers to the devolution of decision-making power and administrative responsibilities from centralized authorities to local bodies, institutions, and communities.
This model seeks to enhance the effectiveness and efficiency of education delivery by fostering community engagement, tailoring curricula to regional needs, and promoting accountable and responsive governance. It underscores the principle that education policies and practices must be contextually relevant, acknowledging the diverse cultural, economic, and social dynamics within India.
Understanding Decentralization in Education Governance
Decentralization of governance stands as a transformative concept with both compelling prospects and intricate challenges, particularly in the context of India.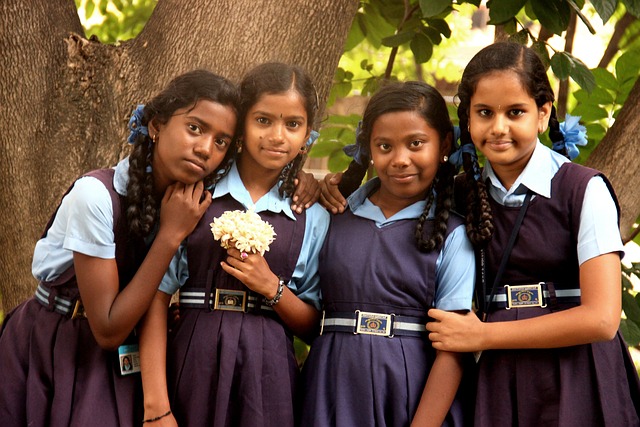 Decentralization entails the transfer of decision-making power and administrative control from centralized authorities to local entities, spanning school, district, and state levels. This approach recognizes the diversity inherent in India's educational landscape and aims to harness local insights for improved education delivery.
At the school level, decentralization empowers institutions to adapt curricula and teaching methodologies to the unique needs of their students. District-level decentralization enables better resource allocation and strategic planning, while state-level decentralization fosters regional variations in educational policies and practices.
This multi-tiered model envisions local responsiveness, as institutions can swiftly adapt to evolving circumstances, and community involvement, ensuring that education remains tailored to local realities.
Reports indicate that decentralized systems can enhance accountability, promote innovation, and optimize resource utilization. For instance, the 2019 Annual Status of Education Report (ASER) revealed that student learning outcomes often improve when decisions are made closer to the ground.
However, decentralization also poses challenges. Variability in local capacity and infrastructure can result in uneven implementation. Furthermore, achieving a balance between localized autonomy and standardized quality can be intricate.
Prospects of Decentralization in Indian Education System
Decentralization of education governance presents a compelling array of prospects for the Indian education system, redefining its trajectory towards empowerment, customization, innovation, and accountability.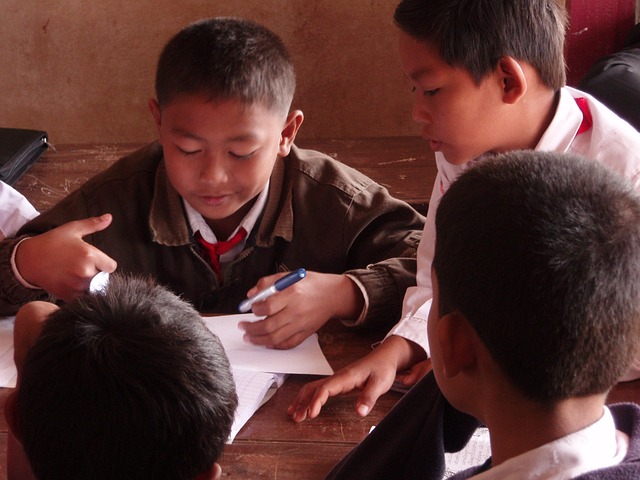 By placing decision-making power in the hands of local communities, decentralization empowers stakeholders to actively shape the educational journey. This resonates with the Sustainable Development Goal 4, aiming to ensure inclusive and equitable quality education for all.
Customization emerges as a key advantage, as educational approaches can be tailored to address regional nuances, cultural diversity, and specific learning needs. The 2020 National Education Policy (NEP) underscores this principle, emphasizing the importance of a flexible curriculum that caters to localized contexts, thereby enhancing both relevance and effectiveness.
Decentralization also fosters innovation and experimentation at the grassroots level. A prime example is the 'Grassroot Innovation Augmentation Network' (GIAN) initiative, which encourages teachers and students to develop innovative solutions to local challenges, thereby nurturing a culture of creativity and problem-solving.
Furthermore, decentralization serves as a cornerstone for accountability and transparency. It enables local communities to actively participate in monitoring educational processes and outcomes, holding institutions and authorities responsible for delivering quality education.
The Unified District Information System for Education (U-DISE) data shows that decentralized systems tend to improve reporting accuracy and information flow.
While the prospects are promising, challenges such as resource disparities and potential fragmentation of standards need careful consideration. However, by leveraging the prospects of decentralization, India can invigorate its education system, fostering inclusivity, relevance, and continuous improvement.
Challenges Hindering Effective Decentralization
The journey towards decentralized education governance in India is laden with both promising prospects and formidable challenges. Among these challenges, stark disparities in resources and capacity across regions pose a significant hurdle.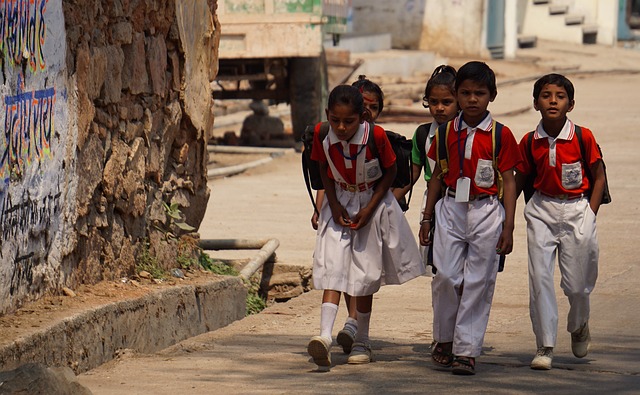 The Annual Status of Education Report (ASER) 2020 highlights the unequal distribution of infrastructure, qualified educators, and learning materials, impeding the equitable implementation of decentralized models.
Compounding this is the issue of limited awareness and education among local communities, particularly in remote areas. A 2021 report by the National Statistical Office underscores the need for sensitization and capacity-building programs to ensure active community participation in decision-making processes.
Bureaucratic hurdles and the resistance to change from centralized bodies also emerge as barriers. The intricacies of shifting authority and altering established administrative norms can slow down the decentralization process. A study conducted by the Centre for Civil Society (CCS) in 2019 reveals that administrative rigidity can hinder local-level innovation and responsiveness.
Furthermore, ensuring quality control and standardized education while accommodating diverse regional needs presents a multifaceted challenge. Striking a balance between localized autonomy and national educational standards necessitates comprehensive mechanisms for monitoring, evaluation, and adaptation.
The 2020 National Education Policy (NEP) underscores the importance of continuous assessment and feedback mechanisms to address this concern.
Decentralization in Indian States
Examining case studies of decentralization in Indian states offers valuable insights into the prospects and challenges of this governance model within the education sector. Kerala's noteworthy success in decentralization has positively impacted education.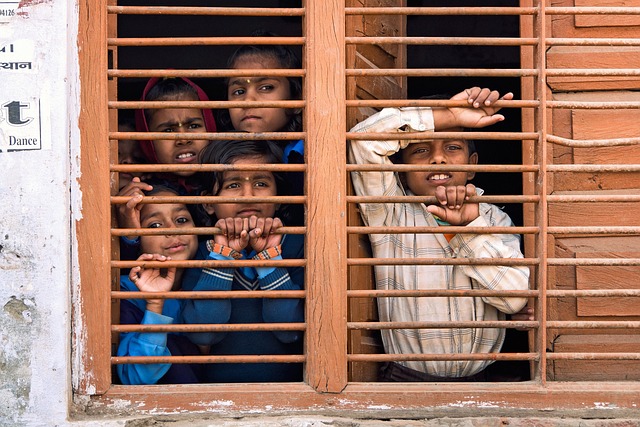 The state's "People's Campaign for Decentralized Planning" facilitated community involvement in resource allocation, leading to improved infrastructure and higher student enrollment. As a result, the Annual Status of Education Report (ASER) 2020 indicates higher learning outcomes in Kerala.
Tamil Nadu's approach involves local bodies in school management through initiatives like School Management Committees (SMCs). This strategy enhances community engagement and has contributed to the state's impressive school enrollment rates.
According to the District Information System for Education (DISE) data, Tamil Nadu has made significant progress in reducing drop-out rates.
Rajasthan's endeavors to empower Panchayati Raj institutions have shown potential for positive change. The state's "Shiksha Samvad" program facilitates community discussions on education, promoting awareness and accountability. However, the impact on learning outcomes remains mixed, as highlighted by the ASER 2020 report.
A comparative analysis of these states' experiences underscores the need for context-specific strategies. While decentralization has the potential to drive positive change, challenges such as resource disparities and varying local capacities persist.
The 2020 National Education Policy (NEP) emphasizes the importance of learning from successful state-level models while addressing inherent challenges to ensure equitable and quality education across the nation.
Overcoming Challenges and Building a Decentralized Education System
To successfully navigate the challenges and realize the potential of a decentralized education governance system in India, strategic measures must be undertaken.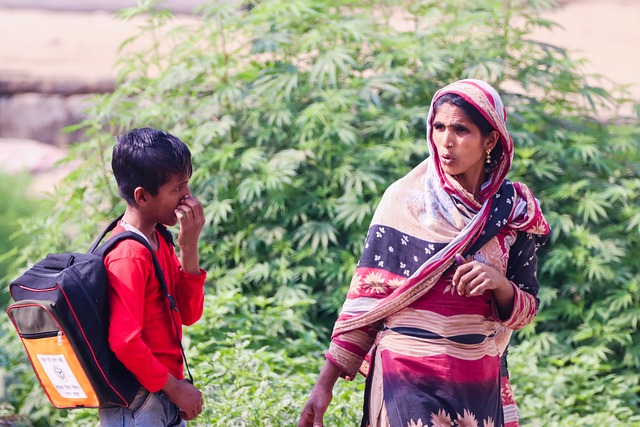 Strengthening capacity building and training at the local level is crucial. The 2021 report from the National Statistical Office highlights the need for skill enhancement among educators and administrators to effectively manage decentralized systems.
Promoting awareness and active participation of communities is equally vital. Initiatives like Kerala's "School Wiki" program, where local communities contribute to educational planning, demonstrate the power of collective involvement. The Annual Status of Education Report (ASER) 2020 reaffirms that engaged communities lead to improved educational outcomes.
Developing a framework for collaboration between local bodies and centralized authorities can streamline decision-making. States like Tamil Nadu showcase the effectiveness of School Management Committees (SMCs) in fostering cooperation. This can be further fortified through the sharing of best practices, as recommended by the 2020 National Education Policy (NEP).
Establishing monitoring mechanisms to ensure quality and uniformity is essential. Rajasthan's "Shiksha Samvad" program exemplifies community-driven monitoring. The adoption of technology, as emphasized by the NEP, can facilitate real-time data collection and evaluation.
To Conclude
The discourse surrounding the decentralization of education governance in India illuminates a landscape rich with potential benefits and formidable challenges. The prospects of empowerment, customization, innovation, and accountability hold the promise of transforming education into a dynamic force that caters to local needs while upholding national standards.
However, the challenges of resource disparities, community awareness gaps, bureaucratic resistance, and quality control loom large, demanding careful consideration and strategic solutions.
A balanced approach is imperative. By learning from successful state-level models like Kerala, Tamil Nadu, and Rajasthan, policymakers can shape a contextually relevant framework that optimizes the strengths of decentralization while mitigating its pitfalls.
Such an approach underscores the importance of strengthening local capacity through training, enhancing community engagement, and fostering collaboration between local bodies and central authorities.